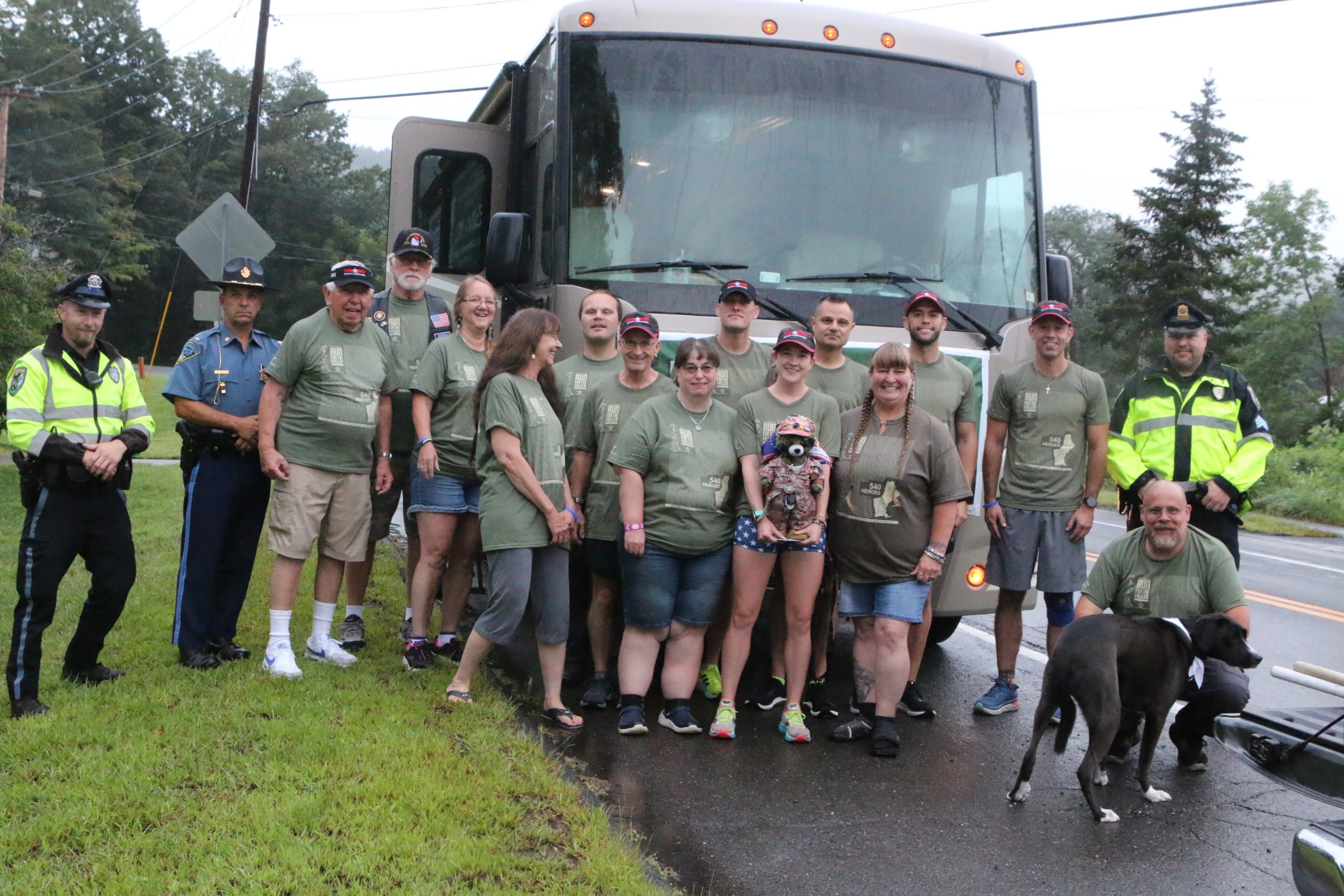 New England
RUN FOR THE FALLEN
DAY 1 | August 18th | 59 miles
7:00 am
HM 1-59 -  Cushman Park Bernardston Mass to Antrim NH | Evening Dinner
DAY 2 | August 19th | 59 miles
7:00 am
HM 59-118 - Antrim NH to Candia NH | Evening Dinner
DAY 3 | August 20th | 31 Miles
7:00 am
HM 119 - Candia NH to Fort McClary Kittery Point Kittery Maine | End of Run remarks and ceremony
On Sunday afternoon will again be opportunities for the public to show their support and walk alongside our team as they reach Fort McClary Kittery Point Kittery Maine.
The listed timings and locations are subject to change as final details are confirmed. Visit route directions to see where each Hero will be honored.
Please check back regularly for updates and also follow us on Facebook.